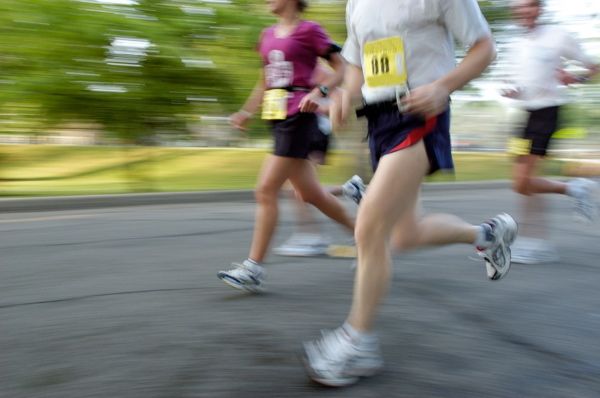 BirthWorks International will be hosting its first fundraiser, the BirthWorks International 5K Fun Run at Freedom Park in Medford, NJ. The walk will be preceded by a free yoga class and registration. After the walk, the rest of the day will include fun activities for the family, a mini pelvic bodywork class, vendors and much more!
The run will take place at Freedom Park in Medford, NJ on September 8, 2012. The park is located at 86 Union St. in Medford, New Jersey. The event will occur between 9am and 3pm. There will be a free yoga session at 9am, taught by Tricia Heiser of the Yoga Sanctuary of Medford followed by the 5K Fun Run/Walk at 10am. Cathy Daub, the president and founder of BirthWorks International, will teach a free pelvic bodywork class for expecting mothers at 12pm. Furthermore, the event will hold various children's races and activities. Prizes will be rewarded to all winners.
BirthWorks International embodies the philosophy of developing a woman's self-confidence, trust and faith in her innate ability to give birth. BirthWorks seeks working relationships with other childbirth related organizations, striving together to help birthing families make more informed and safe choices for birth. It is our mission to train childbirth educators and doulas that in turn provide evidence-based, current information to birthing families through a unique experiential approach that is based on human values. All proceeds from this event will fund programs that help educate and empower women and families around the world about safe birth practices and natural birth options.
Being an international organization, we are aware that many of our friends and colleagues are unable to attend this event on September 8
th
; however that should not discourage anyone from helping us raise the funds necessary to provide these programs and research to birthing families and enhance their knowledge and experience during this special and important time in their lives. Please join us as a virtual walker. By registering online at
www.active.com/running/medford-nj/birthworks-international-5K-run-walk-2012
, you can support BirthWorks and its philosophy by asking for sponsorship and donations from family, friends or co-workers. Thank you and good luck!